TOWING MADE SAFER IN TALLAHASSEE - LEON COUNTY
850-562-2407 850-878-6811
DANNY B'S TOWING & PARKWAY WRECKER MET WITH BOTH THE TALLAHASSEE AND LEON COUNTY COMMISSIONS ALONG WITH SHERIFF LARRY CAMBPELL TO ASK FOR MANDATORY BACKGROUND CHECKS FOR ALL DRIVERS OF TOWING UNITS. TO THEN BE ISSUED A TOWING PERMIT. FOR YOUR SAFETY ASK TO SEE THEIR PERMIT BEFORE ALLOWING THEM TO PERFORM ANY SERVICE, TOW YOUR CAR OR GETTING IN THEIR TOWING UNIT. IF THEY CAN'T SHOW YOU A PERMIT ISSUED BY THE LEON COUNTY SHERIFF'S APPOINTED WRECKER ADMINISTRATOR THEY HAVE NOT HAD A BACKGROUND CHECK OR SOMETHING WAS FOUND THAT PREVENTED THEM FROM BEING ISSUED A PERMIT. ALL DRIVERS, INCLUDE THOSE WHO DRIVE FOR MOTOR CLUBS, INSURANCE COMPANIES OR BODY SHOPS. IN THE PAST ONLY TOWERS ON ROTATION OR TRESSPASS TOWERS HAD TO REGISTER WITH THE SHERIFF'S OFFICE, FINGERPRINTED AND TOWING UNITS INSPECTED BEFORE THEY WERE ISSUED A PERMIT.
EVEN IF LAW ENFORCEMENT IS ON SITE YOU MAY STILL ASK TO SEE THE TOWERS PERMIT THE PERMIT WILL HAVE A PICTURE OF THE DRIVER AND THE NAME OF THE COMPANY THEY TOW FOR, THIS SHOULD MATCH THE NAME ON THE TOWING UNIT.
On November 13, 2012 members of Parkway Wrecker & Danny B's Towing attended the Leon County Commission meeting, during this meeting a vote of 6 yay - 0 nays they adopted their ordinance to oversee ALL towing, to include background checks of every driver. Also, all tow trucks that operate in Leon County will be inspected each yearly (minimum) for the safety of the unit and the required equipment.
A special thank you to County Commissioner At Large Akin, Carmen, Herb, Tallahassee Commissioner At Large Andrew Gillum & Leon County Sheriff, Larry Campbell, Lt. Lewis and the Sheriff's Wrecker Administrator for listening then working extra hard to get this passed,
EVERY PERSON WHO DRIVES A TOWING UNIT IN LEON COUNTY MUST FIRST REGISTER WITH LCSO AND GET A TOWING PERMIT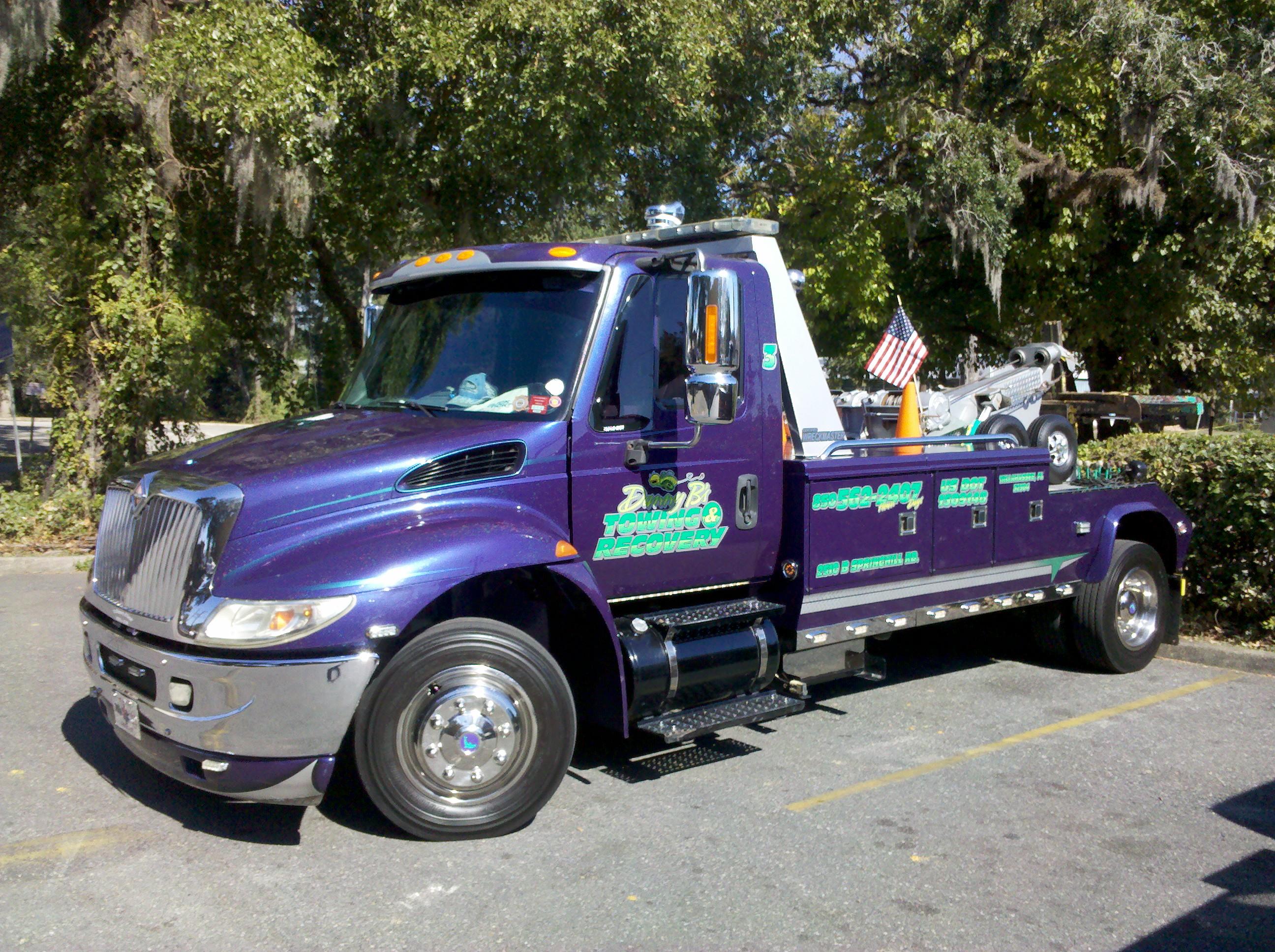 Two Family Owned Companies
With The Same Goals
Safety For Motorist & Passengers
Working With Local Government to Pass Laws That Prohibit Any Sexual Offenders or Violent Criminals From Driving a Tow Truck or Wrecker. To insure units are safe.
Put The 'PRO' Back In the Towing Profession.
Provide The SERVICE In Wrecker Service